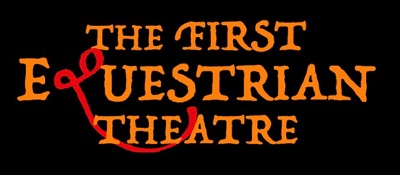 The Company
The First Equestrian Theatre is dedicated to
the furtherance of classical dressage as
an artform, through theatre.
Telling creative stories and bringing
history to life through horses.
Its performances will celebrate Classical Riding
in all its forms, from its history to today.
There is nothing more magical than beautiful
horses performing in harmony.
The show season begins with regular weekend
performances starting in September 2022.
The first full length spectacular show
"The Horse of Spain" runs from September till
December when we will be bringing you the
Christmas Special.
The Venue and People
The First Equestrian Theatre is based
at White Horse Farm Equestrian Centre, set in the
beautiful village of Harvel in Kent, owned and
managed by International Dressage competitor
and Level 4 commercial coachman
Emma Nuttall and her husband Martin.
The First Equestrian Theatre is the brainchild of
Peter Maddison-Greenwell and partner
Danielle Lawniczak. Peter is a well known
International Dressage Trainer, Judge,
author and founder of El Caballo de España
& The First Equestrian Theatre.
Also Joining us in this exciting new project is
Dominic Sewell of Historic Equitation, a world
renowned exponent of jousting, and like Peter,
he is passionate about classical riding, and
is a student of historical haute école
horsemanship of the Sixteenth,
Seventeenth and Eighteenth Centuries.
Pre production collaboration with J. Scott-Leith,
Master of Horse for the Habsburg Cartujano
Bocado story line. John brings to the project fifty
years of knowledge and experience and is
second to none in this field.
Calum K Morrison has been brought on board
as the show's producer.
Although in his 20's Calum is well travelled,
having spent much of his life overseas, and his
years of experience in the entertainment
industry provides him with a unique approach
to working behind the scenes.